Construction Update Athena Home Site 7
Posted by Chris Murphy on Sunday, April 16, 2017 at 11:14 AM
By Chris Murphy / April 16, 2017
1 Comment
The Athena - Home Site 7 - Starting at $446,700
The Athena home plan is the only two-story home plan offered in Olympic Terrace II. Featuring three bedrooms, 2.5 bathrooms, and a spacious kitchen/dining/living open concept, at 1,874 square feet, this home is surely going to be one of the more popular in the neighborhood!
On track from completion in early July, the Athena home coming to life on home site 7 is about as close as you can get to a move-in ready home! Plus, there is still an opportunity to work with Westharbor Homes and personalize some of the interior finishes to your desired appearance.
Similar to what we mentioned in our Cameron Home Plan Construction Progress post, one of the things we love the most about creating new home neighborhoods is watching homes go from conceptual drawings and renderings to the finished home. To help set the stage for the incredible progress, below is a rendering of the Athena and the home plan.

Athena Exterior Rendering & Home Plan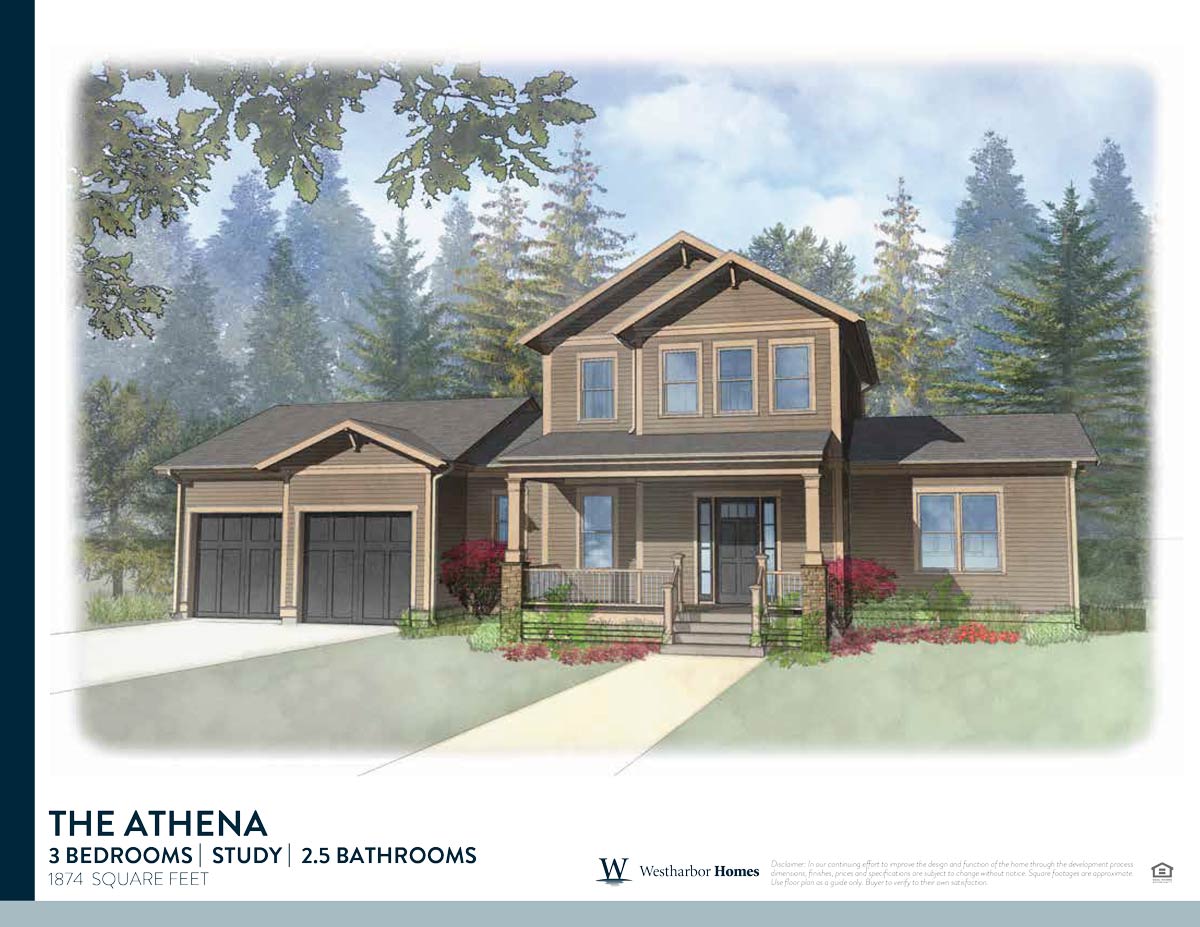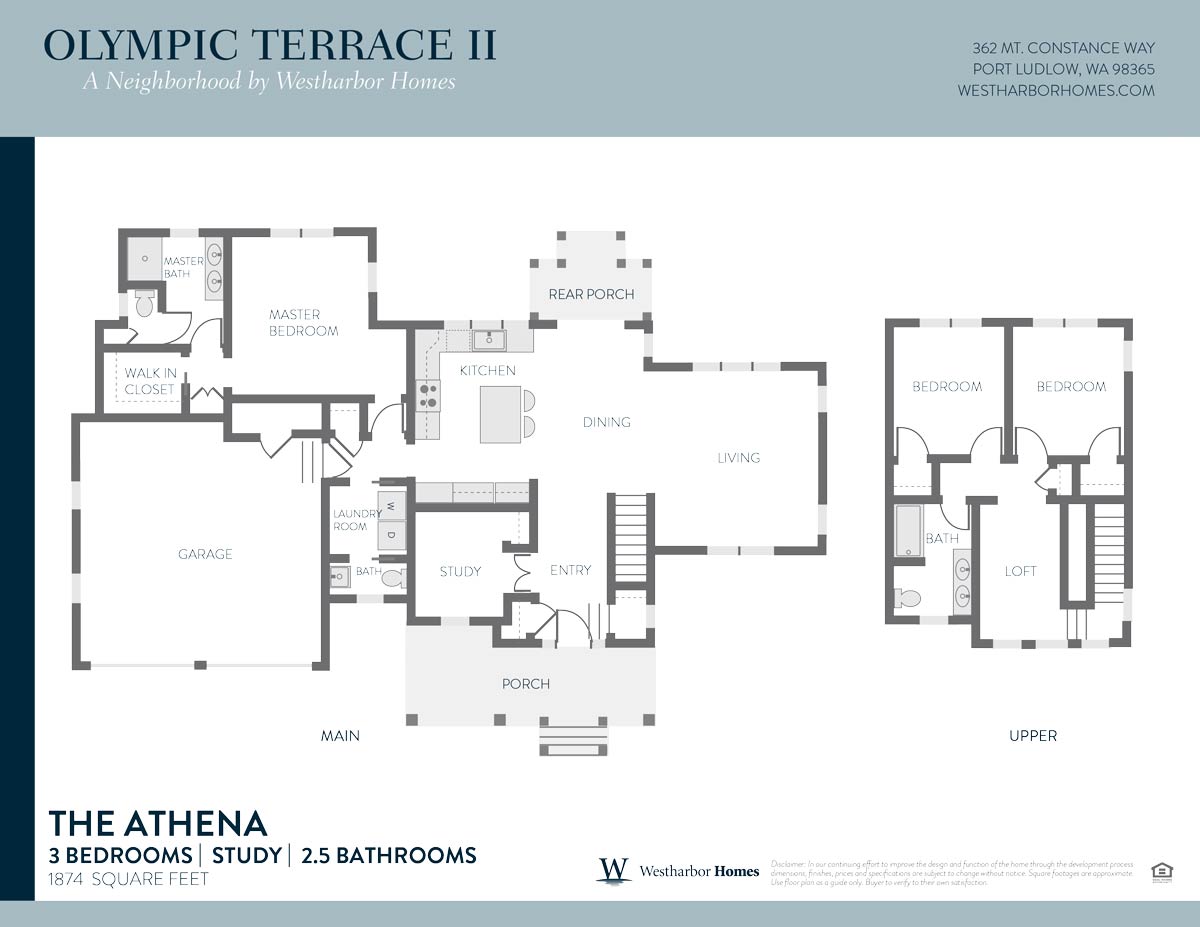 Athena Home Site 7
As you will soon seen, the Athena home plan being built on Home Site 7 is very far along on the exterior construction and the Westharbor Homes Construction Team will soon be moving to the inside to take this home from a waterproof shell to a beautifully finished home in which the next owners can start creating memories!

One last thing before we dive into the construction progress photos. Home Site 7 is located on Mount Constance Way, near the entrance of Olympic Terrace II. The homes along Mount Constance way feature a luscious green belt flanking the rear boundary of the home sites. Our Rose Model Home is open for tours 7 days a week from 11-5 and perfectly illustrates how the Olympic Terrace home plans are designed to make the homeowner feel as though the outdoors are part of the home's interior design, whether that be the Olympic Mountain views of the incredibly beautiful greenery.
Below are some photos of our Rose Model Home's interior, which, upon visiting, we feel as though you will agree that the many shades of green feel as if they are art hanging from its walls.
Rose Model Home Interior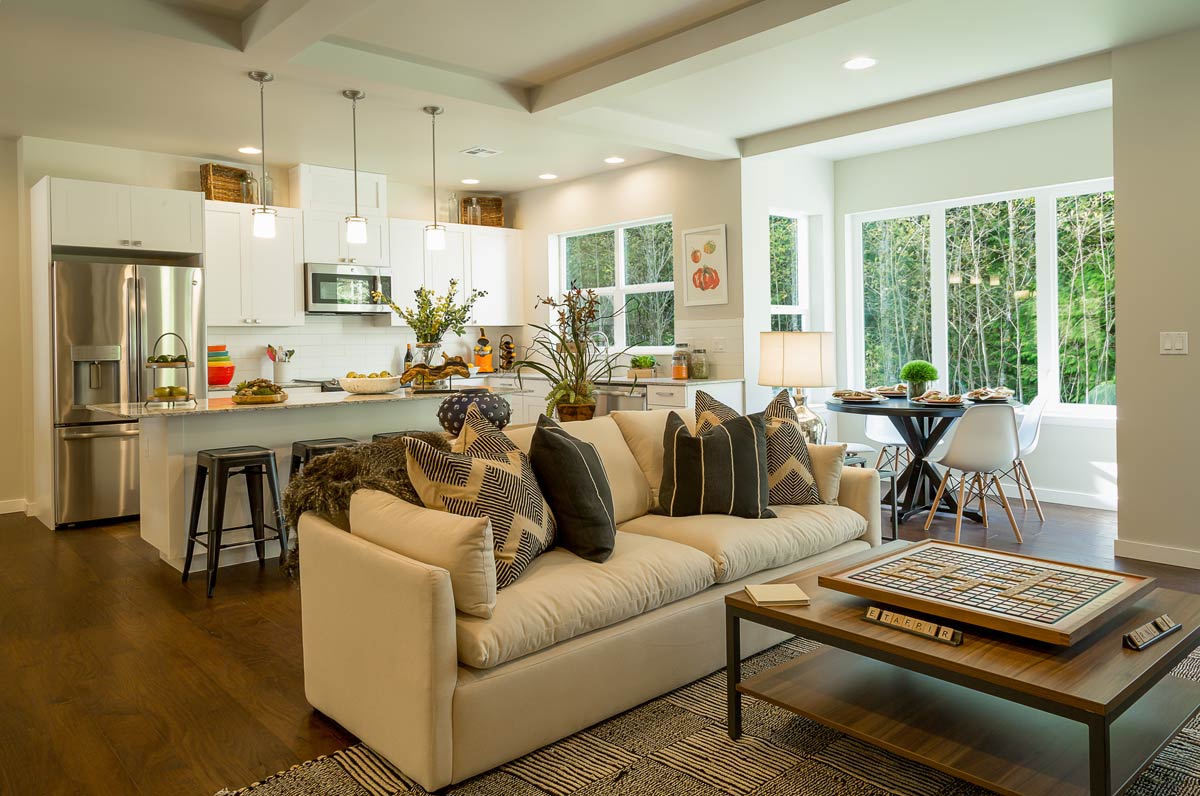 Rose Model Home Living Room Wall of Windows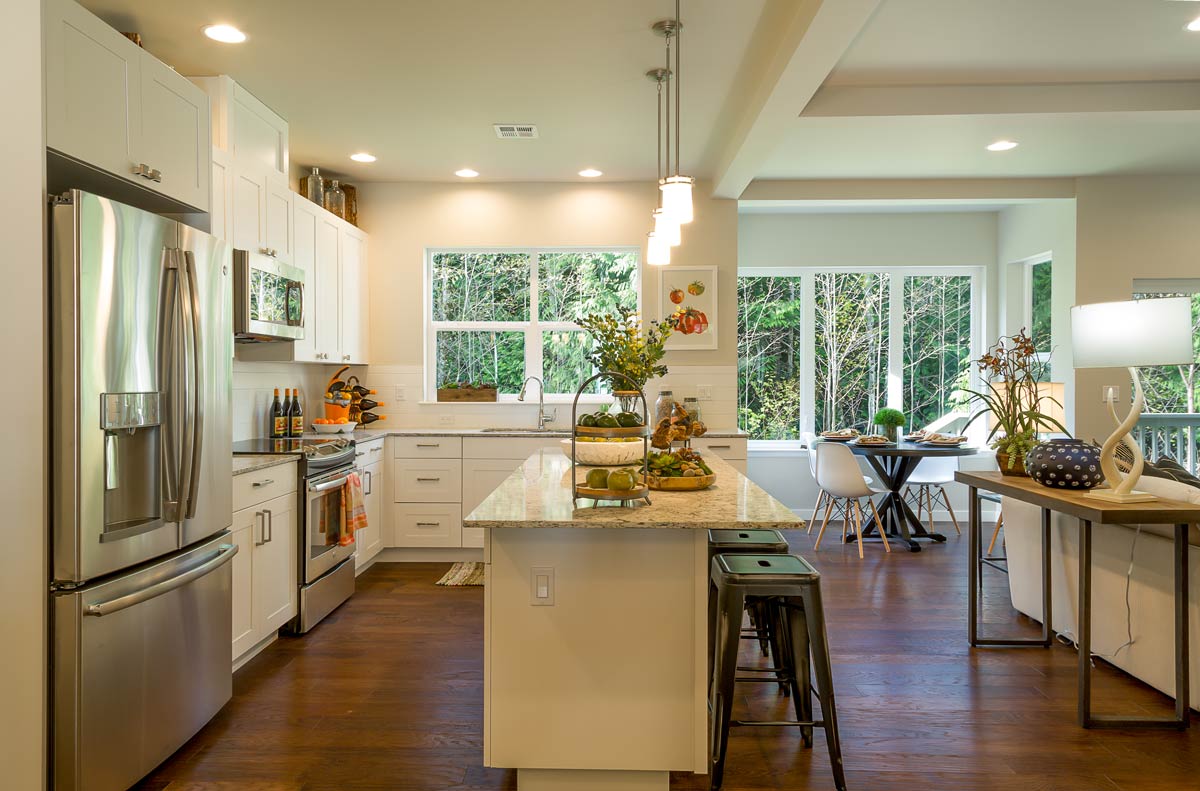 Rose Model Home Kitchen Wall of Windows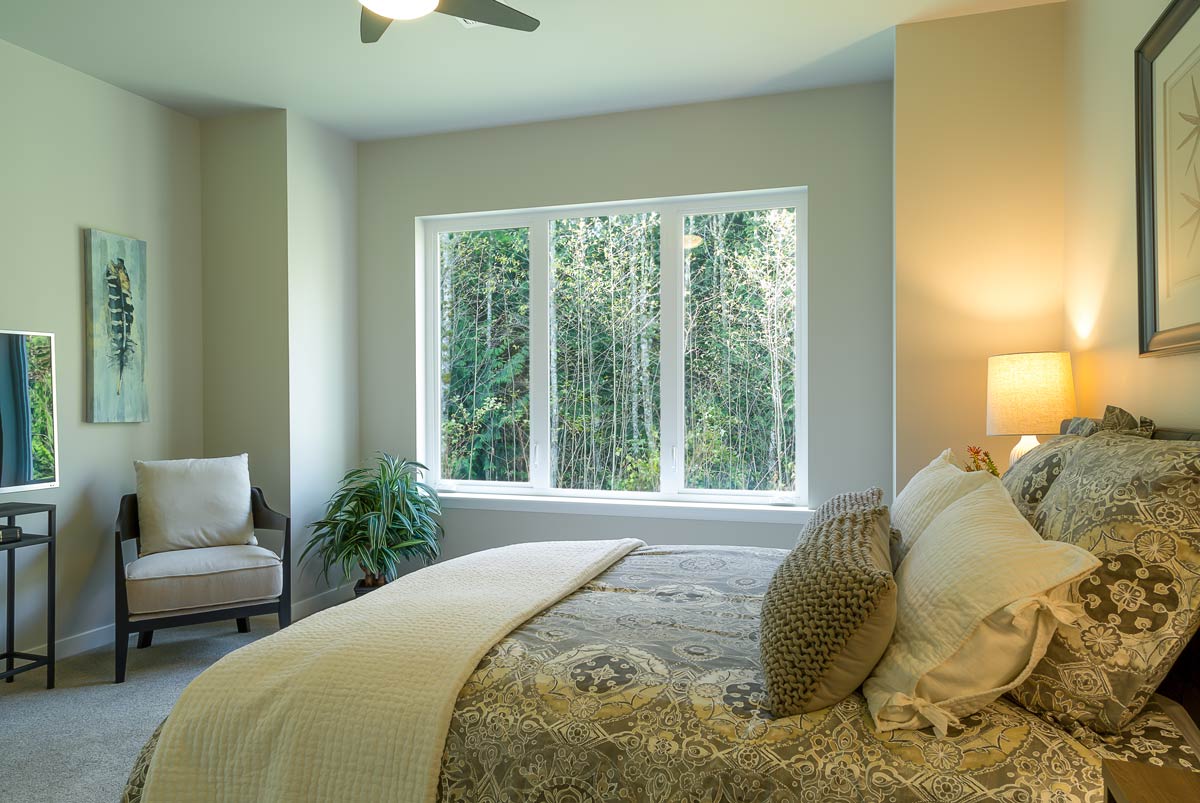 Rose Model Home Master Bedroom Wall of Windows
Athena Home Site 7 - Progress Update Photos
Now, onto the construction progress photos! As we mentioned earlier, the Athena will be complete in early July and the Westharbor Homes Construction Team has been doing a fantastic job getting the siding installed and weatherproofing the home.
If you would like to schedule a hard hat tour with the Port Ludlow Homes Sales Team, please call Chris Murphy at (360) 918-6497 or click the button below and we'll reach out to as soon as possible to answer any questions you may have prior to your visit!