"I'm not sure what Napa Valley felt like in the days before the world really discovered California wines, but I'm pretty sure it's close to the vibe that hard-cider lovers are feeling these days in Port Townsend, Washington." – David Volk, USA Today.
And it's not just in Port Townsend, hard cider is now an Olympic Peninsula staple. Cue the Olympic Peninsula Cider Route – the key to tasting, discovering, and exploring all things cider with three cideries located within 10 miles of each other.
Each cidery and tasting room on the route is unique & distinctive and well worth the visit. The three cideries are Alpenfire, Eaglemount, and Finnriver. I recently traveled the Olympic Peninsula Cider Route and had a fantastic time.
I began my trip at the Finnriver Cider Orchard in Chimacum. The orchard has over 5,000 organic apple trees and the historic feed trough has been turned into a gathering place for locals and tourists alike to enjoy the views of the Chimacum Valley and quite literally enjoy the fruits of their labor. The rustic and charming tasting room is inviting and a great place to learn about cider and the historic property.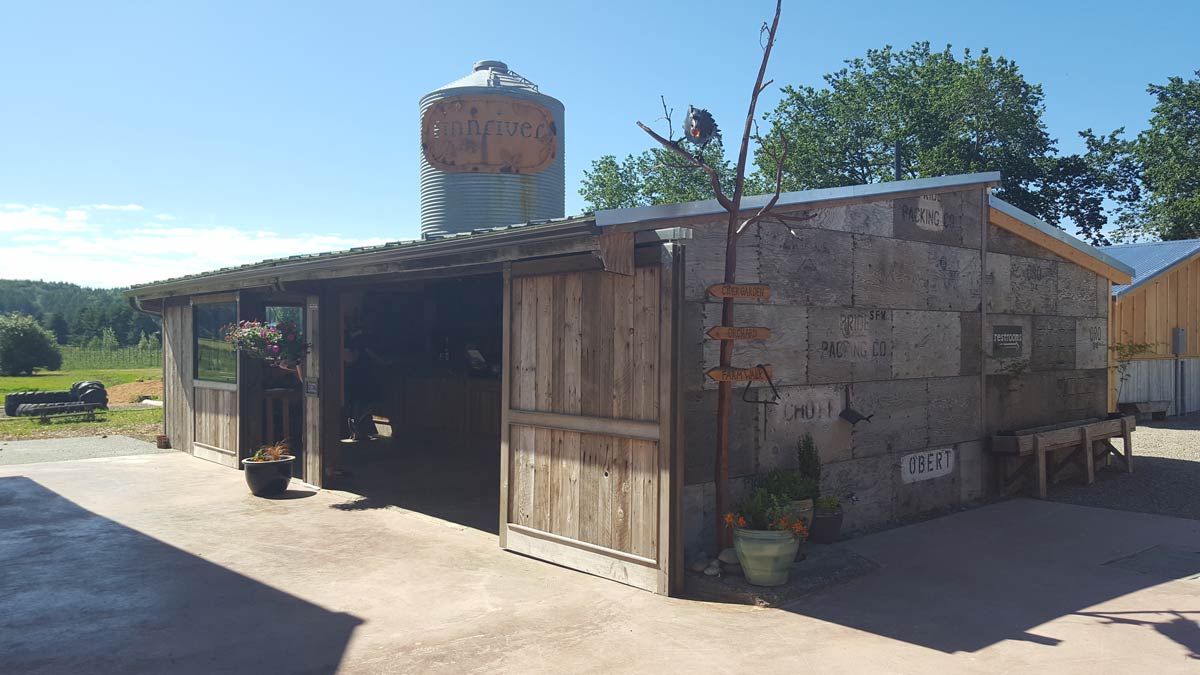 I had the chance to taste Finnriver's Artisan Sparking Cider, Golden Russet, Farmstead, Barrel Berry, Spirited Apple, and Pear Wine. Each cider and the pear wine were distinctive and delicious. And when you're finished with your tasting, one of the kind and helpful employees will allow you to try tastes of what are currently on tap and you can enjoy your glass of cider in the historic trough.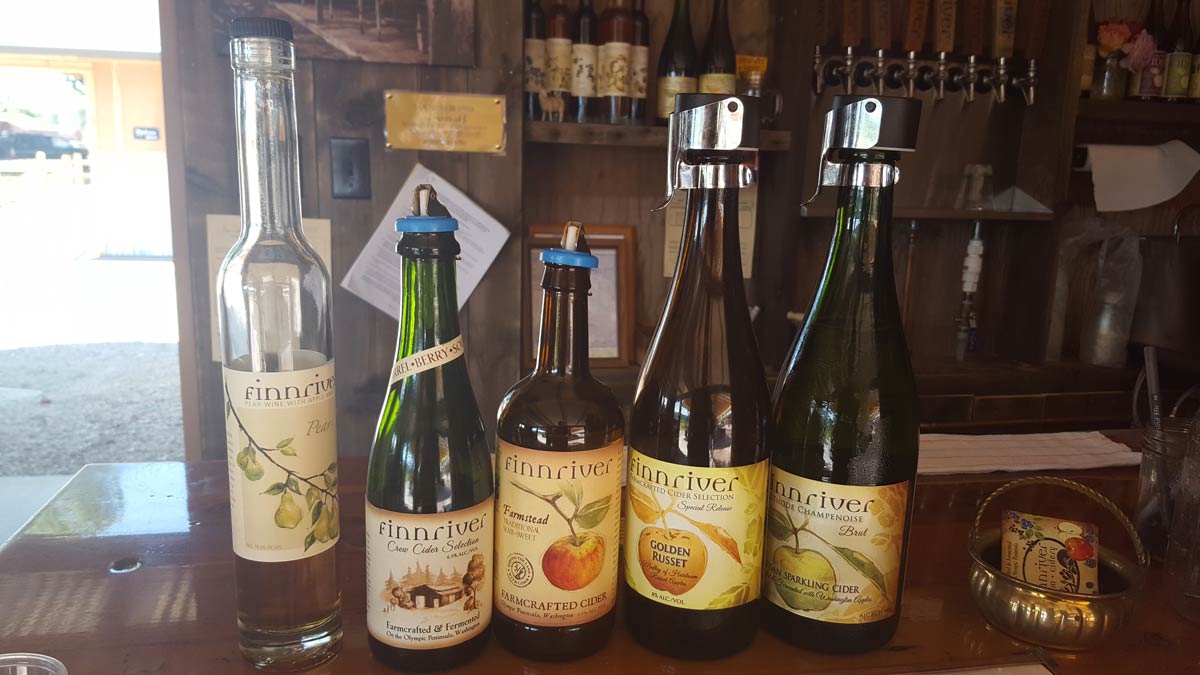 While at the Finnriver Orchard, I highly...