The Athena - Home Site 7 - Starting at $446,700
The Athena home plan is the only two-story home plan offered in Olympic Terrace II. Featuring three bedrooms, 2.5 bathrooms, and a spacious kitchen/dining/living open concept, at 1,874 square feet, this home is surely going to be one of the more popular in the neighborhood!
On track from completion in early July, the Athena home coming to life on home site 7 is about as close as you can get to a move-in ready home! Plus, there is still an opportunity to work with Westharbor Homes and personalize some of the interior finishes to your desired appearance.
Similar to what we mentioned in our Cameron Home Plan Construction Progress post, one of the things we love the most about creating new home neighborhoods is watching homes go from conceptual drawings and renderings to the finished home. To help set the stage for the incredible progress, below is a rendering of the Athena and the home plan.

Athena Exterior Rendering & Home Plan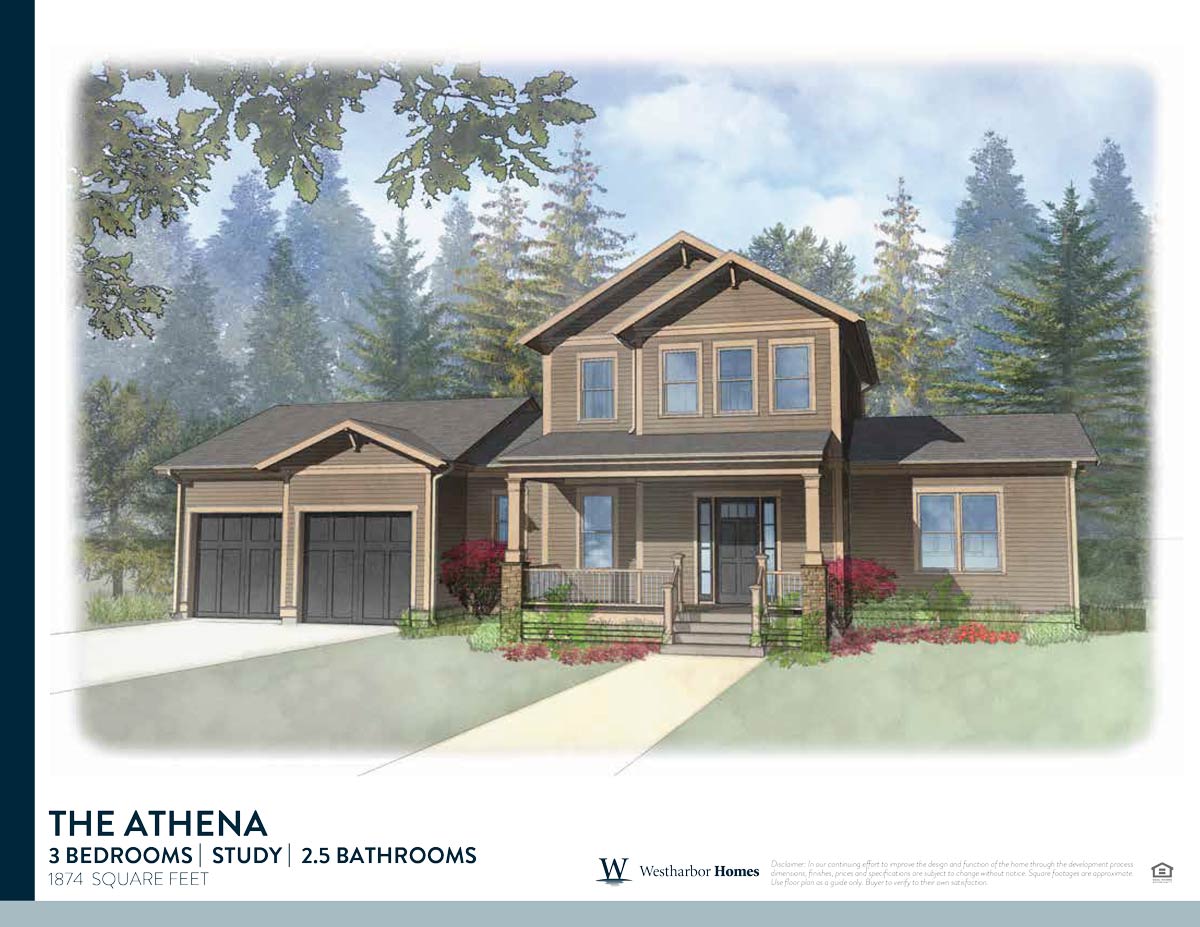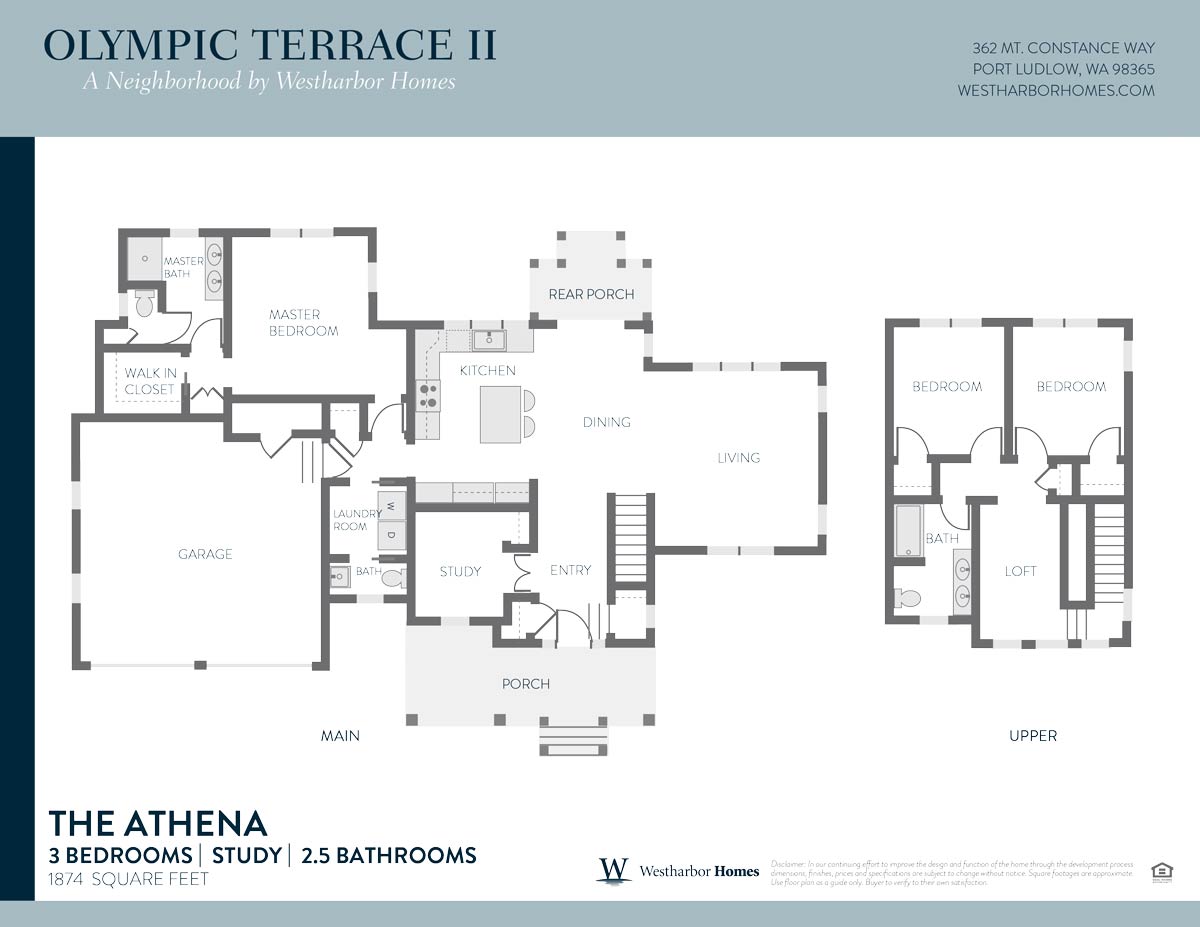 Athena Home Site 7
As you will soon seen, the Athena home plan being built on Home Site 7 is very far along on the exterior construction and the Westharbor Homes Construction Team will soon be moving to the inside to take this home from a waterproof shell to a beautifully finished home in which the next owners can start creating memories!