Olympic Peninsula Rain Shadow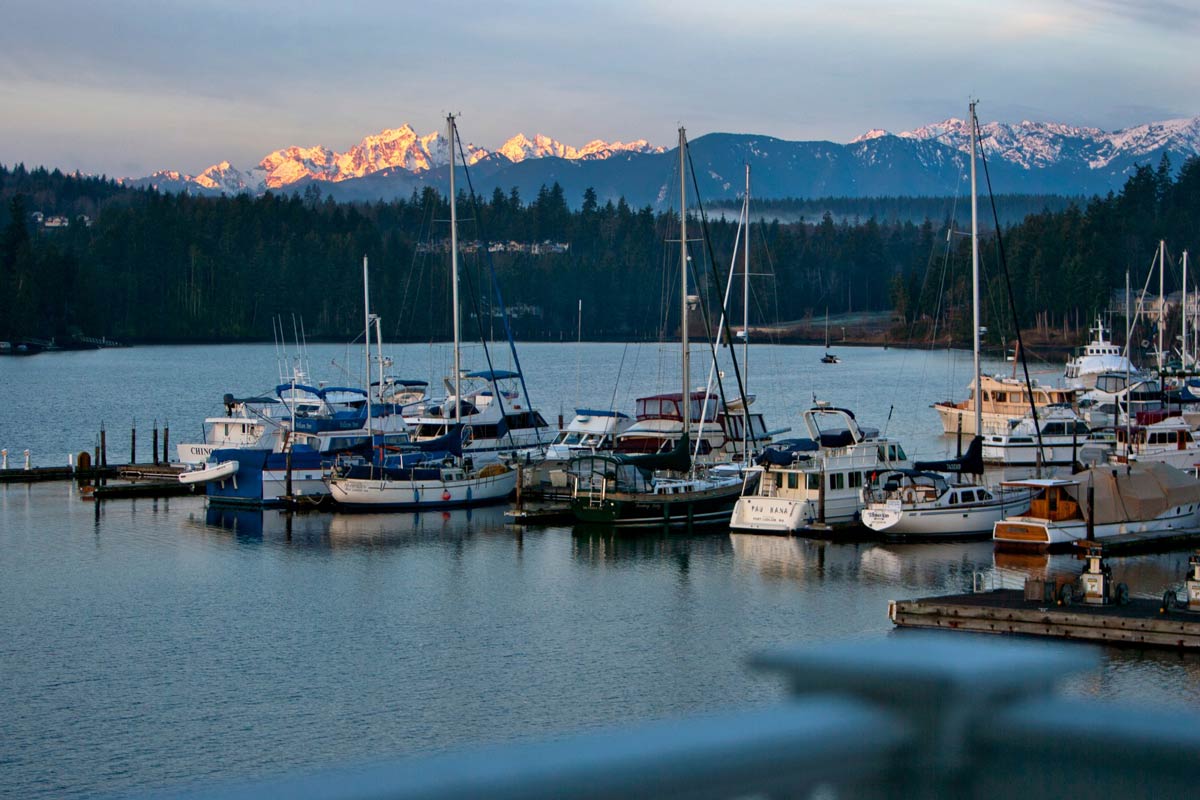 Port Ludlow is located in the Olympic Peninsula Rain Shadow. Not sure what the Rain Shadow is? Simply put, it means that storms heading inland from the Pacific Ocean dump most of their moisture on or around the mountains, leaving a dry spot in North Puget Sound. Right where Port Ludlow is located. Port Ludlow receives an average rainfall of 27 inches per year compared to 40 inches or more in other Puget Sound communities.
26+ Miles of Maintained Hiking and Biking Trails



We are so lucky to have over 26+ miles of maintained hiking trails to explore, exercise and enjoy. We are thankful to the Port Ludlow Trails Committee and the Trail Stewards for their service. The trail system was originally created from service roads that remained in Port Ludlow from the sawmill era. Today, the trails are traversed by residents and guests alike. Exploration on the trails will take you on adventures to the woods, the beach, and everywhere in between.
Location, Location, Location



Port Ludlow is home to an 18-hole championship golf course, 300-slip marina in a protected bay, a farm-to-table restaurant, and a boutique waterfront inn. And of course, the Olympic Peninsula is home to Olympic National Park and Olympic National Forest. With numerous activities and exploration activities, you are going to have to schedule time to relax.
Social Life
...